"Giving Tuesday."   Let me be honest and admit that even though our ministry might benefit from the compassion it is supposed to encourage, it all sounds a bit contrived to me. Don't get me wrong, I just made a donation to a ministry I support, and I do hope our ministry sees some hilariously generous contributions.
But it feels like something is askew when marketers designate one day to "philanthropy' AFTER the gluttonous materialistic spending they hawked on "Black Friday" and "Cyber Monday."  Shouldn't sacrificial giving be how we BEGIN?  What if we embraced that philosophy for not just one day a year, but every single gift of a day God gives us?  Might we see His Kingdom coming, if not in our world, at least in our hearts?
These ponderings and prayers of mine have become especially compelling after an encounter I had in September.   I had just finished speaking at an American church about God's heart for the poor, and particularly orphans (James 1:27).  After the service, I was in the entryway meeting those who cared to interact more.
And then it happened.
And I tell you, I will never forget.
Ever.
It was an act of pure generosity and grace, and it was a confirmation of everything I had just shared in the church service.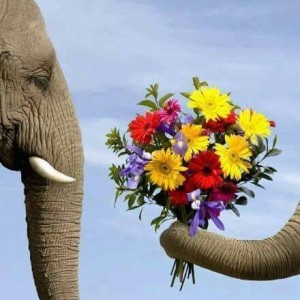 A somewhat 'rough'-looking man came up to me and announced, "I heard what you said and I want to do something about it."   He then pulled out of his pocket a gold chain, and putting it in my hand, remarked, "This is all I have.  It's everything I own and I want you to have it. You are doing a good thing."
I think my jaw might have dropped a bit, but before I could respond, he continued,
I'm homeless. In fact, I sleep in front of the doors of this church.  And this week when I was out looking for work, a woman approached me and asked me if I wanted to buy some gold chains.  I thought she was a bit crazy, because clearly I wasn't her ideal customer.  I told her, "Look lady, I'm homeless.  I don't even have a penny in my pocket.  I'm not your type of clientele."
And then she did the most amazing thing!  She put one of those gold chains in my hand and said, "I want you to have this.  I know it's not food, but perhaps you can sell it and then have money to buy a lot of meals. It's my gift to you from God."
By this time some tears had already welled up in my eyes, as I knew this was a holy moment.  A divine act of grace.
My new friend continued, "Look, I honestly don't know if it's worth anything, because I mean, think about it, who gives strangers gold chains for free?  And I haven't had the opportunity to get it valued yet, but whether it is worth a lot or not so much, God wanted me to give it to you."
And with that, he walked away.  In fact, he left so quickly, that for a minute there, I wondered if what had just happened was real because he seemed to have vanished.   But I searched, and I found, because it was extremely important to me that this man heard my "Thank you."  And I also wanted to share some more of God's love and encouragement with him too, so I am quite grateful that he wasn't a vanishing angel, but just a real life example of what love looks like.
So today, on GivingTuesday, I am inspired by my homeless friend's sacrificial giving, and my prayer is that we keep playing it forward.
As Charles Spurgeon reminds us, "Giving is true having."  And as Christa Wells sings,
We are not free if we can't give freely
If we live to have, we don't have anything.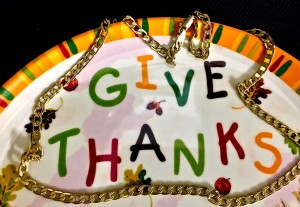 Give to whomever God tells you to give to!  
If it just so happens to be us, than here's the info to help with that: 
For tax deductible donations, you can give her from either the homepage or the "How you can help" page.  They both lead you to a Paypal page which allows you to donate using through your bank account (no charge),  a credit card (2.5% is taken out), or from your Paypal balance (no charge). 
If tax deductions are not necessary for you, then use melinda@maxnet.co.nz for your Paypal donations.
Snail mail to Melinda Nelson, c/o Sue Layman,PO Box 21986, Bakersfield, CA 93390.
For the tax deductible snail mail option: cheques can be written out to: R U Red E? Ministries.
Please INCLUDE A NOTE that it is for Melinda/David Nelson's ministry and mail to: 
R U Red E? Ministries PO Box 49, Pigeon, MI 48755.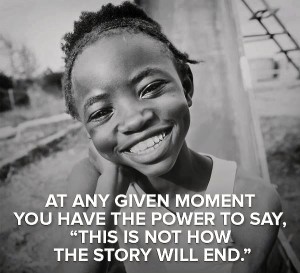 (For the rest of my story soundtrack by Christa Wells: https://www.youtube.com/watch?v=6yUD_wn8eas )
Is it time to lay our comfort down
Time to give until it hurts
Empty our cup into our brother's hand
Is this the kingdom coming
Let's shake the movers and move the shakers*
Turn off the TV, start the coffee maker
Maybe a little obsession would be a good thing
It's been awhile since we've gone into the night, yeah
We do some talking but we're easily frightened
Back to the sofa with our vanilla pudding
Oh, oh, oh, oh
Is it time to lay our comfort down
Time to give until it hurts
Empty our cup into our brother's hand
Is this the kingdom coming
We read the papers, but we cannot fathom
The poverty and violence that happens
And in our neighborhoods the wealthy are starving, too
We are surrounded by the underfed, so
Load our shoulders with some water and bread, Lord
Take us to the hungry, show us what Love can do
Ooh, ooh, ooh, ooh
We are not free if we can't give freely
If we live to have, we don't have anything
Oh my heart, it's good to bleed