If someone dies, will they live again? Job 14:4
The angels said, "Why do you seek the living among the dead?"

"He is not here. He is risen, just as He said." Luke 24:5,6
Easter has long been my favorite day of the year, simply and profoundly because of what it represents: the most significant life-altering event in human history. As Romans 8:11 notes, "God raised Jesus from the dead, and if God's Spirit is living in you, he will also give life to your bodies that die."
That promise is more than mere words to caress one's ears. It defines hope, and to be honest, it explains why I am functioning this Easter.
Truth be told, if there was no resurrection of the dead, I think I would be spending this Easter in a fetal position under my covers, soaked in tears.
You see, resurrection is not some vague and distant promise to be grasped for the future. It has relevance now and Mozambique reminds me of this daily. Funeral processions and cemeteries make up my landscape.
So perhaps I should not have been surprised when I was sitting in church last month, and suddenly had a vision of one of my friend's death. Immediately I felt sick and wanted to scream at the top of my lungs, "No-o-o-o-oo!!! Not Lois! I was not ready to consider any legitimate reason for my 40-year oldish friend needing to exit this earth. And besides which, Lois was the picture of health, exuding life out of every pore of her body.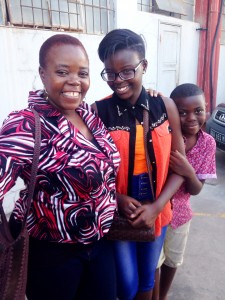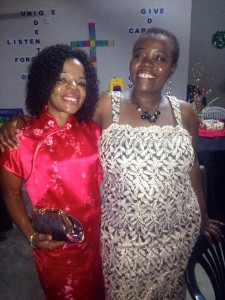 I took what I saw as a call to prayer. And later, when word came to me that Lois was sick, my prayers were passionate, not perfunctory. Lois was a woman of great faith, and in fact, some of her friends referred to her as a "General in the faith," so when she didn't get better, she kept seeking God for her healing. Doctors were consulted as well, and Lois ended up travelling to four hospitals in three nations, but the best medical experts couldn't figure out why she was sick. The last message I received from my friend was while she was in a car being taken to a Zimbabwe hospital: "Please pray with me," she requested, and I absolutely marveled that she even had the strength to reach out to me.
Now I realize that what I am about to tell you will perhaps distance me from some of you, but those who know me well, are distinctly aware I'm not one to hold back from sharing both my joys, my challenges, and "the weird stuff." And let me be clear, I don't think what follows is 'weird,' but I get why some will classify it as "weird." In fact, I expect some will write me off as a lunatic, or at least a fool. But I am not ashamed to be called a fool for Christ, and I am not ashamed of the love that compelled me two weeks ago to pray for my friend…crying out to Jesus for two days that He would raise her from the dead, and bring her back to us.
"…Why do some of you say that people will not be raised from the dead?
If no one is ever raised from the dead, then Christ has not been raised. And if Christ has not been raised, then our preaching is worth nothing, and your faith is worth nothing. If our hope in Christ is for this life only, we should be pitied more than anyone else in the world.  But Christ has truly been raised from the dead—the first one and proof that those who sleep in death will also be raised. …In Christ all of us will be made alive again."        
1 Corinthians 15:12-14,19,20,22
Call me crazy if you must, but my friend had asked me to pray, and come life or death, I was going to pray. And you know what I think? I believe if you had known Lois, you would have joined me too, even if you had never ever prayed for a resurrection before. Lois just had that effect on people. The impossible was possible when Lois was around.
Let me back-up a minute to give you a wee bit of the backstory of my relationship with Lois. We met for the first time at church last year, and she gave me her trademark hug and smile. "I've been waiting to meet you!" she exclaimed. "I've heard such wonderful testimonies about you."
And every time after that when I saw Lois, her eyes would light up, her arms open wide, and her smile travelled from ear to ear. I posted a picture of Lois and her family on my Facebook page in November, just because I wanted to share her with the world. She was just that winsome and gorgeous.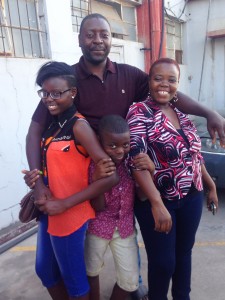 Everyone needs a Lois in their lives. I felt like the most important person in the world when I was in her presence. And the most beautiful thing about this, is I know I was not the only one. In fact, I know there are others who had a closer relationship with Lois than I. But Lois was still somehow able to make us all feel we were of infinite value to her.
There is so much more I could tell you about the legacy of love Lois left to us all, but I wanted to share at least this much on Easter Sunday. It only seemed fitting to honor my friend this way, as she celebrates the day face to face with Jesus. It's true, I had wanted another kind of resurrection for Lois, but she received a better resurrection.   And I am reassured of this whenever I go to her WhatsApp to read the 'status' that remains:
"Yes, I have loved you with an everlasting love; therefore with loving-kindness have I drawn you and continued My faithfulness." Jeremiah 31:3
Lois has been drawn up into the arms of Jesus, and as Dwight L. Moody reminds us:
"Some day you will read in the papers, 'D. L. Moody of East Northfield is dead.'
Don't you believe a word of it!
"At that moment I shall be more alive than I am now;

I shall have gone up higher, that is all,
out of this old clay tenement into a house that is immortal —

a body that death cannot touch, that sin cannot taint;
a body fashioned like unto His glorious body.
That which is born of the flesh may die.
That which is born of the Spirit will live forever."

For this corruptible must put on incorruption, and this mortal must put on immortality.
So when this corruptible has put on incorruption, and this mortal has put on immortality,
then shall be brought to pass the saying that is written:
'Death is swallowed up in victory.'…   

"…thanks be to God, who gives us the victory through our Lord Jesus Christ.
Therefore, my beloved brethren, be steadfast, immovable, always abounding in the work of the Lord."    
1 Corinthians 15:50-58