I will write down all these things as a testimony of what the Lord will do. Isaiah 8:16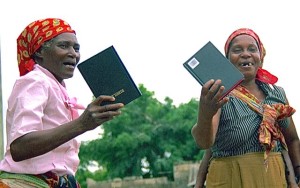 Some of you remember bits and pieces of Facebook updates I posted 11 days ago about a "once was lost, but now am found" iPhone. In fact, a few of you have been waiting with baited breath for further details of the story.  To those who have been patient, you can exhale now.   And let it be known, though it has taken almost two weeks to publish this, I never forgot the Paul Harvey-esque, "rest of the story."
As you might imagine though, when you live in Mozambique (and in the rest of the world!), life happens.   (I don't know why the world won't come to a standstill when I want it to!)  Thus, carving out time to sit in front of a computer while in the midst of ministry, grad school work, a move from a furnished to unfurnished rental house, electricity outages, church events, birthday celebrations and attending to a very sick son has made the effort more challenging than I anticipated. But I've been determined to tell this story, because it is, as Isaiah 8:16 tells us, "a testimony of what the Lord will do."
So here's the backstory:
The one and only smartphone I've ever owned is the iPhone 4s. A pastor friend had offered to get me a smartphone in early 2011, but I wasn't sure I'd be able to make monthly data payments, so I held off. Finally, in November 2011, a day before I flew to Haiti for a month trip, I decided to take the smart phone plunge so I could better stay in touch with friends and family in America.
The "SIM' card feature of the iPhone 4s made (and makes) it valuable to me and my international travels since it allows me to get on the local networks and not pay through the nose for phone service.
So, if you do the math, you realize now that my one and only smartphone is currently four years old. And let me tell you, four years is a lot of time to acquire a massive amount of data. And apps. In fact, I just counted up all my apps, and in total, I have 181 of them. Travel apps, language apps, currency apps, photography apps…there seems to be an app for everything I need for daily life, but perhaps cooking my meals! My cell phone memory is 64 GB (gigabytes), and I have 63.2 gigabytes of that memory in use.
Now, you techies out there would immediately assume that I would have all that important data backed up. And, you would be correct. Kind of. You see, I was backing it up, but I ran into a problem when my computer died a few years ago and I had to replace it. Somehow, the music and podcasts I had on my phone were going to get replaced by the ones I previously had on my computer, and I didn't want that. What I download onto my computer to listen to is different than what I put on my iPhone. And of particular concern regarding this difference is that there are podcasts from three years ago about orphan care and other subjects of great interest to me on my iPhone that I didn't want to lose. Many of these can no longer be purchased.
For a while I was able to back up my important iPhone data onto the iCloud, but eventually I didn't have enough space for the backups, and on my 'missionary budget,' I didn't think I could afford to purchase more iCloud space. So, all this to say, the last complete back-up that was done with my iPhone was in November of 2014. I know, I know, "Bad, Melinda. Bad!"
But, to my defense, I did go to an Apple store to get some help when I was in the USA, and I did ask a couple more techno-minded friends to help me. But to my non-defense and shame, I didn't get the help I needed, and I gave up. Yes, once again, "Bad, Melinda. Bad!"
So, there you have a bit of the back story that clues you into understanding why, when a 4 year old smartphone went missing, it could elicit emotional energy of the magnitude it did from this missionary.
Tune in tomorrow (if there's electricity) for "more of the story" and where the drama all began!