The Waiting Room
Though voices are muted and tones are hushed,
Echoes bounce loud on these white-washed walls
Doom, gloom, messengers of fear
Why do waiting room walls so seldom whistle a happy tune?
Foreboding, destroying, constricting of air
Gulping, gasping, pulling my hair
God! Breathe on me the breath of God!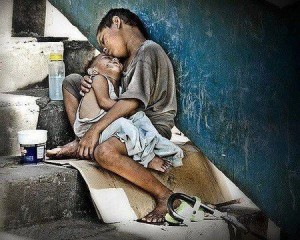 Breathe, oh breath of God!
Breathe on me your life-giving air
Blow hurricane winds through empty-spaced lungs
"Listen," He says, and beckons me clear,
"For you'd much rather have tenderness, then a blanket of fear."
But noises, silence, and whispers are near
All clamor for attention: "Attune your ears here!"
Yet softly, gently, and quietly I hear
A voice rise with the choice, for freedom from fear.
Yes, oh Lord, Breathe on me.
You have the words of eternal life, to whom else would I go? (John 6:68)
Truth be told, those of us who call ourselves Christians, far too often feed at the fountains of our culture. And if further truth be told, far too often we allow ourselves to move into worry, discord, confusion and fear.
"Come to me!," He beckons through the media mire. "For those who are weary and carry heavy burdens, I will give you rest." (Matthew 11:28)
Today I have a choice. Will I be led by those who are founded and grounded in fear, or will I respond to His invitation: "Let me teach you, because I am humble and gentle at heart, and in Me, you will find rest for your soul." (Matthew 11:29)
Do you need your soul restored?
"He makes me lie down in green pastures. He restores my soul. For You are with me." (Psalm 23:2,3)